Hear ye, hear ye! For the month of March, Adventure Awaits will be inundated with tags. Yes. I have a small mountain of them to get through, so I'm borrowing
Deborah's
ingenious method of catching up all at once. What fun!
Today we're kicking it off with the good ol' One Lovely Blog Award, given to me by
Emily @ Ink, Inc.
Thanks, Em! The only guidelines are to share seven facts about me. Well. This sort of tag gets more difficult the more of them one completes, as one has only so many facts about oneself to plaster all over the internet.
So to switch things up a bit, and because this is a primarily story-related blog, let's talk about seven popular books I have not read! Some I want to read, and a few others . . . not so much.
1. Twilight by Stephenie Meyer
Heh. Eheheh. I remember when this series was absolutely huge. I had no desire to read about sparkly vampire boyfriends then, and I have no desire to read about sparkly vampire boyfriends now. Well, okay, I
might
try the first book someday, if only to determine whether all the Twilight bashers are right. And to see if there's any saving grace in there at all that somehow made Stephanie Meyer such a popular writer. Bottom line: if I ever read this, it will be for observational purposes and not out of any burning desire to enter Meyer's story world.
2. The Harry Potter series by J.K. Rowling
There, I said it. I have not read any of the Harry Potter books. GO AHEAD, BURN ME AT THE STAKE NOW. This has got to be the shining-est of shining examples of my White Rabbit tendency when it comes to popular books.
(What is a White Rabbit tendency, you ask? It's the inclination to be "late, very much late," in joining the masses of various popular fandoms. I seem to be at least a couple years behind big sellers like The Hunger Games, Divergent, and even classics like The Fellowship of the Ring.)
As a child, I intuitively stayed away from these books; it was not really a case of my parents banning them from the house. That was probably wise. More recently, however, I've heard opinions from all across the board. Some people adore Harry Potter, some shun the books as evil witchcraft, and others say it's not the magic that's the problem but the characters' immoral choices to lie and disrespect authority. So honestly, if/when I pick up the series, it will be an experimental, I'll-try-book-one-and-see-what-I-think kind of thing.
3. Les Miserables by Victor Hugo
Classics! Do I love thee or loathe thee? That all depends. In this case, I'm rather daunted by the bloated size of this book. Yet its popularity and premise piques my interest. But great gobs of pumpernickel, does Hugo
really
go into reams of historical tangents that have no bearing on the story? I'm not sure I can wade through that, but one of these days I'll give it a go. As long as I wear history-proof hip waders (with which to wade through the historical tangents, you understand) I should be okay.
4. Emma by Jane Austen
So far the only Austen novel I've read is
Pride and Prejudice
, which was fantastic, if a little long. It was kind of like an extended tea time with just one too many sweet crumpets--light, sweet, entertaining, and just a tad thick on the details. I think I'd love P&P even more upon a reread, but before I do that, I want to try a couple more of Austen's works.
Emma
seems to be well-loved.
5. Go Set a Watchman by Harper Lee
I absolutely LOVED
To Kill a Mockingbird.
I need to buy a copy to keep forever and ever. But I also want to read Lee's other book. I know there was a fair bit of controversy surrounding its publication, and I've heard the quality is not as excellent as her first novel, but I'll be reading this regardless. It's one of those books on which I need to form my own opinion.
6. Storm Siren by Mary Weber
This one seems popular among Christian speculative fiction circles. I actually have a copy of this waiting patiently on my shelf, its beautiful cover calling out to me. And seeing as I think I'll be taking a class by Mary Weber at Realm Makers, reading one of her books has moved higher on the priority list. Plus all the great reviews sound promising! I just hope the physical attraction part of the romance isn't as over-the-top as some people have said.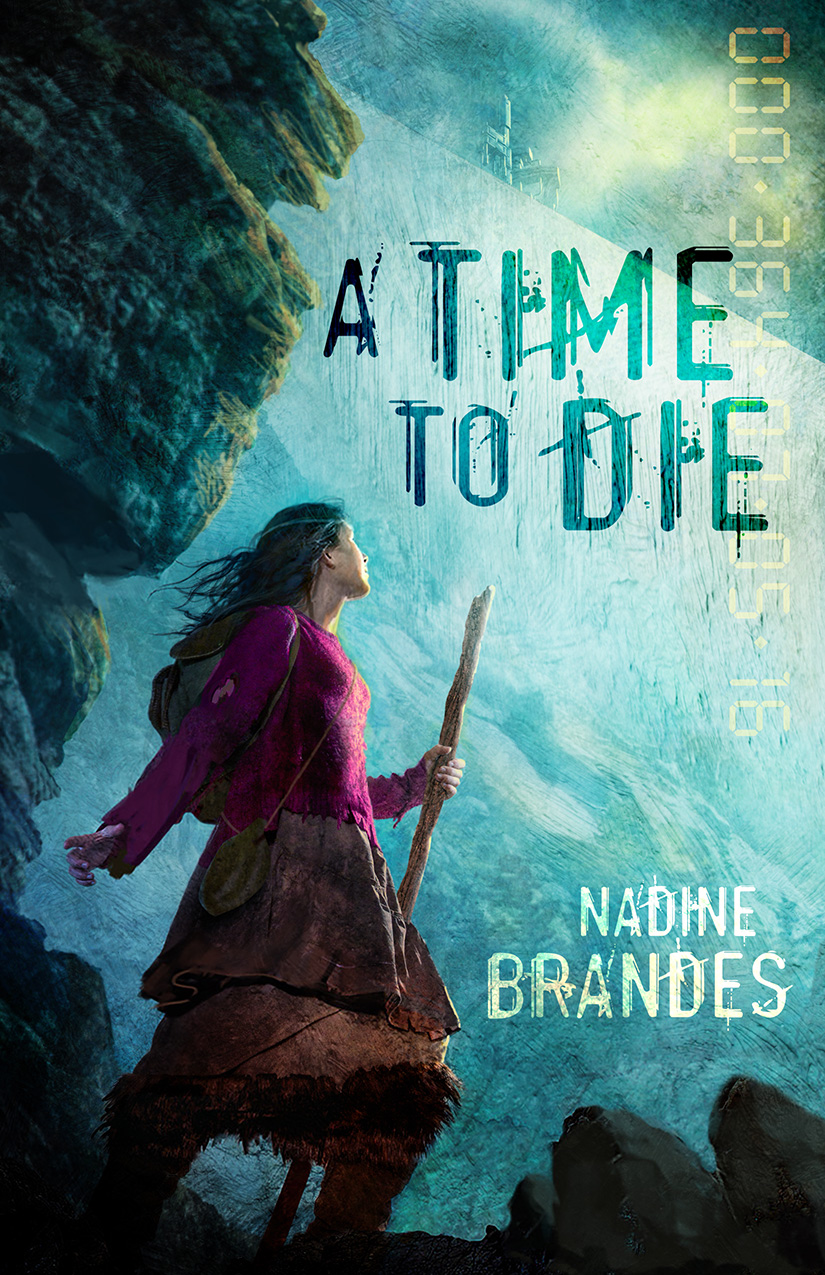 7. A Time to Die by Nadine Brandes
Again, this one seems big in the Christian spec fiction world. The premise sounds ah-MAY-zing, and I just want more Christian dystopian in my life. Quite a few Goodreads friends have enjoyed this one too. So
A Time to Die
is definitely on my list of books to read ASAP!
Honorable mentions:
Because you
want
to see my entire TBR list, right? Right? Don't fret, this is not the entire thing. If it were actually as short as what you're about to read, the world would be a simpler place, folks. Oh, and this is actually not a pure TBR because there is one series I
don't
want to read anytime soon.
Illuminae by Amie Kaufman (because unique formatting and threatening AI sounds fun)
The Mortal Instruments series by Cassandra Clare (nope, NO thanks, don't need to have a shirtless dude plastered over the front cover. plus it just kind of looks like Twilight-caliber to me.)
The Maze Runner by James Dashner (one of these days I will find out which is better: the book or the movie. somehow I suspect movie.)
Ender's Game by Orson Scott Card (kind of a modern sci-fi classic, plus the movie was great, so why not?)
Heartless by Marissa Meyer (because MARISSA MEYER and ALICE IN WONDERLAND)
A Series of Unfortunate Events by Lemony Snicket (so many people love it, and it sounds amusing)
The Penderwicks by Jeanne Birdsall (I feel like lots of bloggy friends o' mine adore this, but in reality it might just be three? regardless, it sounds adorable)
Red Rising by Pierce Brown (highly recommended to me! highly anticipated!)
Six of Crows by Leigh Bardugo (sounds epic)
Jackaby by William Ritter (I hear it's good, and I love the name)
The Wingfeather Saga by Andrew Peterson (oh my lands, when will I finally get around to this?)
Alice in Wonderland by Lewis Carroll (somebody will respond to this in all caps, I just know it (love ya, darling), but I don't think I've actually read the real thing before . . . #oops)
What are some well-known books you haven't read yet--some you want to read and some you definitely don't? Are any of the books I mentioned on your list? Are any of these "Tracey, bump these to the tippity top of your TBR this instant" kind of reads?
I almost forgot to actually tag some more people! Feel free to do this in the traditional way (seven random facts), or the "I have never read . . ." way. Or whatever other way you fancy!
And whoever else may want to snag this for themselves! (Honestly, I can't make a specific list too large, otherwise I may run out of people to tag by the time the end of the month rolls around.)