Last summer I posted my first Author Spotlight, in which I flailed
about
Ted Dekker
. Has it really been over a year since that spotlight post? It's high time for another, this one on another of my top favorite authors of all time . . .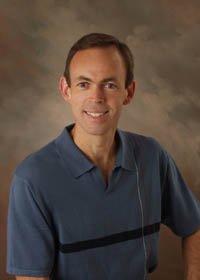 Bryan Davis!
(Link leads to author website. Check out his
Facebook
,
Twitter
, and especially his awesomely helpful blog,
The Writer's Chair
.) With 28 books published and more to come, he's a fantastic author with masterful skill.
C.S. Lewis introduced me to fantasy, and Wayne Thomas Batson beckoned me into modern YA fantasy, but Bryan Davis locked me into that genre for good. I received Raising Dragons on my thirteenth birthday, and the Dragons in Our Midst storyworld was a place I lived throughout my teenage years. It feels like Billy, Bonnie, Walter, Ashley, and many other beloved characters are my friends. They took me on such a wild ride, and taught me so much.
Billy Bannister taught me to fight with truth as my sword and faith as my shield.
Bonnie Silver exemplified trust in God and a steadfast purity.
Walter Foley made me laugh.
Ashley Stalworth showed me how to surrender.
Sapphira Adi was a picture of longsuffering.
These books showed me what a true hero looks like. It isn't perfection, not an absence of doubts or a lack of failings. They question, they make mistakes, but they press on anyway. They hold fast to the good, the true, and the beautiful, even when it's incredibly hard. Characters like these give me something to aspire to.
And come on, humans with dragon traits like wings or fiery breath or danger sensing? How cool is that? Dragon slayers, weapons like Excalibur and candlestones, legends of King Arthur, multiple dimensions, flying demons, Nephilim, epic battles . . . This is really fun stuff, guys. (I mean terrible. A lot of that is awful for the main characters. But undeniably fun for us, right?)
Another thing in which Bryan Davis excels is complex plots driven by complex motivations. (And he's not an outliner! How does he do it?!) Twists and turns and revelations are a given in any of his books.
Anyway, I've been focusing primarily on Dragons in Our Midst, but that's only four books. Before I carry on to other series, I do want to mention the reading order, because it may be confusing for new readers who aren't sure where to start. DIOM is followed by two more four-book series, Oracles of Fire and Children of the Bard. Here's how to read them.
Dragons in Our Midst
1. Raising Dragons
2. The Candlestone
3. Circles of Seven
4. Tears of a Dragon
Oracles of Fire
1. Eye of the Oracle
2. Enoch's Ghost
3. Last of the Nephilim
4. The Bones of Makaidos
Children of the Bard
1. Song of the Ovulum
2. From the Mouth of Elijah
3. The Seventh Door
4. Omega Dragon
There. Aren't I benevolent? Now, DIOM and Co. are what people usually think of when they hear the name Bryan Davis, and as amazing as those books are, they shouldn't outshine the rest of his equally amazing novels.
There's the YA tetralogy Dragons of Starlight and its companion trilogy geared for adults, Tales of Starlight. These take place on a couple different worlds--one in which brothers Jason and Adrian Masters live, and the other where dragons have enslaved humans. Both Masters brothers wind up on different quests to release the slaves, and it's intriguing to see how their stories intertwine but can still be read separately. Once again, Bryan Davis delivers an epic tale with heart, humor, and conviction.
There's the more mainstream dystopian Reapers trilogy, (Reapers and Beyond the Gateway are published, but the third has yet to be released). Unfortunately I haven't read these yet, but I love the concept of these Reapers escorting souls to a gateway to the afterlife, and discovering that something shady is going on.
There's the
Echoes from the Edge
trilogy (consisting of
Beyond the Reflection's Edge, Eternity's Edge,
and
Nightmare's Edge
). It's so mind-bending you have to read the books close together, or else you may lose track of things. It gets complicated to have three versions of each character, some alive, others dead, and mostly all worldhopping--but it's SO FUN. A creepy villain, awesome mirrors and violins and cameras . . . This trilogy is seriously underrated. It's currently out of print, but Bryan Davis has been revising them for republication with different titles.
There's a standalone novel, I Know Why the Angels Dance, which takes a thoughtful and heartrending look at death, grief, and hope. There's a children's book, Beelzebed (another I have yet to read), that takes place during DIOM character Walter Foley's childhood. There's even a couple of nonfiction books. Oh, and if you like graphic novels, Raising Dragons has been turned into one, and it's very fun.
Basically? Go read them all.
Although his craft has grown since his first book, you can count on several things in each and every Bryan Davis work you pick up: deep characters, strong faith elements, awesmazing plots (awesome + amazing = awesmazing, you guys, get with the program), and quite often dragons. And we all know how much I adore dragons.
This author has hugely impacted me as a reader and as a writer. I've had the chance to meet him in person,* and the faith he proclaims in stories, he also lives out in the real world. If you've been longing for more dragons in your life (correct answer: you have been), I highly recommend his books. And even if dragons aren't your thing, but music or dystopians are--there's some of that, too.
*My family actually had him, Mrs. Davis, and two of their daughters over for supper when they were on a book tour. We had great conversations, he signed all my books, and I got the chance to go over some edits on my work (from both Mr. and Mrs. Davis) in person. It was one of the best days of my life.
His books are the perfect illustration of this quote:
"Fiction is the lie through which we tell the truth." -Alburt Camus
By taking us to other worlds, he shows the truth of good and evil, of hope persisting in the midst of doubt, of love spanning time and heartbreak and bottomless rifts. Maybe it sounds sappy, but his stories are truly an inspiration to me.
And now I'll stop talking, because "Too much information can make your brain choke."
Have you read any of Bryan Davis's books? Do you have a favorite book or character of his? And if you're new to this author, do any of the abovementioned novels pique your interest?
P.S. This is my 101st post! Crazy!