Welcome to the second edition of
Lovely Books
! Last week, we gloried in the beauty of
cover art and snappy titles.
Today, the eve of Valentine's Day, is the perfect time to pull out the warm, fuzzy feelings and discuss lovely bookish couples.
This is a linkup hosted by yours truly. I'd love for you to join in! You can participate in as many or as few of the four editions of Lovely Books as you like, in whatever order you like. (Meaning you could write a post on couples today, and then decide to go back and do covers/titles tomorrow if you so wished. There are practically no rules.) Two more editions of Lovely Books are scheduled to come out on February 20th and 27th.
All I ask is that you use the Lovely Books picture provided in each edition, and then be sure to use the linky thingamabob so that others can find your bookwormy ramblings.
If you have any questions, ask in the comments! And if you don't have a blog, but can't resist participating anyway, feel free to comment with some of your favorite fictional couples.
Onwards! What follows are just ten of the character pairings that make me swoon.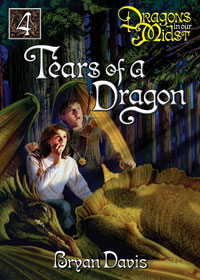 Billy and Bonnie
Yes sirree, we're kicking off the list with my beloved anthrozils! (For those who've never read the books: firstly, anthrozils are half human, half dragon. Secondly, GET THEE TO A BOOKSTORE.) Billy and Bonnie grow so much over the course of the first twelve books. And a bit in the last four as well, though they're not as much in the spotlight. Anyway, their romance is so sweet and chaste and strong . . . I just love them. I love all of Bryan Davis's character couples, come to think of it. Billy and Bonnie are kind of the classic pair, though. They go through terrible circumstances side by side, standing up for each other, forgiving each other, and trusting each other.
Mr. Bingley and Jane Bennett
Admittedly, my brain latches onto the 2005 movie version of these two, not the book version--but still. They are completely adorable together. Jane is the sweetest thing, so quiet and reserved and eager to believe the absolute best about everyone. And Mr. Bingley gets socially awkward around her, in a very sweet way, just grinning in her presence. (See, I can't even remember how much of that is actually from the novel. Oops.)
The Dragon and Rose
(of Burning Thorns by Christine Smith; unpublished--for now, mwaha)
It's no secret that I love Beauty and the Beast. Christine's retelling, originally a novella penned for the Rooglewood Press contest last year, has since grown into a full out novel (which I have the immense pleasure of reading now), and its protagonists are so. very. shippable. Sweet and sunny Rose comes traipsing into the life of the gruff, tortured soul dubbed 'The Dragon,' and, well . . . you can guess where that goes. A food fight scene from the novella remains one of my favorites of ever. After all the cold standoffishness on the Dragon's part, seeing him drop his guard long enough to get into a food fight is hilarious and heartwarming.
Eanrin and Imraldera
There's no way on this green earth that this couple wasn't getting a spot on this list. No way. Because theirs is perhaps the most amusing, most lovable, most infuriating relationship I've had the pleasure of reading. Eanrin, a self-absorbed Fae bard who spends much of his time in cat form . . . Imraldera, a--no wait, I shouldn't mention that--or that--ack, spoilers! Suffice it to say, she's a wonderfully deep character. Selfless and brave and somehow gentle and strong all at once. She and Eanrin take just a few days short of forever to even come close to realizing there might be some romantic possibility between them. Anyone who's read Shadow Hand can now join me in howling our fierce fangirly agony at the moon. (Though really, I wouldn't have this subplot any other way. Slow and layered and delightful is just right.)
Jonah and Felicity
I just finished this adorable Middle Grade novel this week. Yes, they're only eleven years old. But give them half a decade or more, and I will smoosh them together with great enthusiasm. Felicity Juniper Pickle is a downright spindiddly character, brimming with imagination and heart. And Jonah Pickett, her new, wheelchair-bound best friend? Well, he's like a spiky-haired bottle of sunshine, he is. He spends his time planning secret good deeds for the townsfolk. He's also an amazing encourager, always telling Felicity exactly what she needs to hear, exactly when she needs to hear it. I'm not ashamed to admit that they elicited more than a few happy squeals from this reader.
Charlie and Beth
I'm a little fuzzy on the plot these two are involved in, being as I haven't read the books in a while. But I remember them. Charlie is a patriotic, selfless, brave guy; kind of like a young Captain America. Down to earth. Just wants to do the right thing. That kind of person. And Beth is an incredibly kind girl. I distinctly remember that when she talks with anyone, she focuses so intently on what they have to say that they feel like the only other person in the world; they feel like they truly matter. And I remember thinking, "Wow, I wish I was more like her." So. Throw in some amnesia on Charlie's part, and some terrorists out to get him and those he loves, and you're up for a fabulously exciting romantic subplot.
Paul Falcon and Ann Silver
If I remembered more of the O'Malley series, I might have picked one of those couples instead. Maybe? But seeing as this is the latest Dee Henderson books I've read, I'm going with Ann and Paul. They're 30-something, both involved in secret FBI sorts of things. Their romance is mature and level-headed, which is a gulp of fresh air after a smog of insta-love and "oh my goodness, I'm going to run away with that bad boy because he's hot and has anger issues!" (Yes, that's primarily a YA problem, and Full Disclosure is an adult novel, so I'm not really comparing apples to apples. But still.) Anyway. Paul is incredibly thoughtful. And Ann is a really introverted writer. I like 'em both rather a lot.
Luca and Lia
While I love Gabriella and Marcello, the main duo, I really love Luca and Lia. In case you haven't heard of this series, the basic premise is that sisters Gabi and Lia time travel to medieval Italy through a magical Etruscan tomb. Adventure and romance and even some historical/political intrigue ensues. Luca's fabulous personality--all charm and laidback humor--meshes adorably with Lia's feisty-yet-tender soul. Their banter is all kinds of wonderful. Once again, it's been some time since reading it, so I don't remember specifics, but this quote on Goodreads jogged my memory:
Lia aimed, shifted, and waited, watching one man peek out time and time again. She let her arrow fly, anticipating his next peek at us, and it pierced his eye.

"Okay, that's just going to make 'em mad," I said.

"Three hundred and ninety-two," she said to Luca, tossing her braid over her shoulder and taking aim again.

"Saints in heaven," he said to me, rolling his eyes, "how much deeper in love can I yet fall?"
Cat and Anne Ross
Cat: a young man with amnesia (I seem to fall for the guys who can't remember their past . . .) and a dark history and plenty of internal struggles. Anne Ross: the firebrand daughter of a pirate, a girl who wants nothing more than to captain her own ship someday. (Anytime now, Dad, thank you.) How can I not ship two lovable pirates? Oh yes, I forgot to mention that Cat joins the crew. Anywhozens, these two are another one of those adorable pairs. A certain father does not approve of the relationship, by the way. (Bother. I need to stop picking couples from books I read long ago. I'm questioning every other sentence here. Correct me if I mess up the details!) Much delightfulness here. If any of you read the ending of Isle of Fire, you know how perfect that was!
Cor (a.k.a. Shasta) and Aravis
I wasn't intending to put them on this list. But I wanted an even ten couples, and as I was scanning my shelves in search of another romantic duo, Cor and Aravis came to mind. The main reason is this section of the book's final paragraph:
Aravis also had many quarrels (and, I'm afraid, even fights) with Cor, but they always made it up again: so that years later, when they were grown up, they were so used to quarreling and making it up again that they got married so as to go on doing it more conveniently. And after King Lune's death they made a good King and Queen of Archenland, and Ram the Great, the most famous of all the kings of Archenland, was their son.
Not that I think healthy marriages are founded on quarreling (heavens, no!--although disagreements are inevitable and should definitely be worked through), but something about this snippet strikes me as drily charming. And the fact that their relationship is strong enough to weather so many quarrels does speak volumes!



~*~




Here's the linkup form, if you care to join me in gushing over make-believe people in make-believe relationships. Feel free to mention only three couples. Or five. Or ten dozen. Whatever floats your boat! As I said, there are practically zero rules for this thing. Just have fun discussing whatever topic we're on! Oh, and if you're participating in more than one edition, please put your link in each time! I don't want to miss anyone's posts.




(Shout-out to Squeaks and Mary Horton for being my first-ever linkers for my first-ever linkup! Woot!)