How is it the end of December already? I feel like I just wrote November's S&S post.
This month opened with my brother's birthday. He did not just become a legal adult. No, he did not. I refuse to believe it.
The store I work at was positively buzzing with activity this month, and I was shocked (though I shouldn't have been) over how many people procrastinate with their Christmas shopping. Seriously, people. Christmas is on the same day every year. You
know
it's coming. And you know your size 4XL father-in-law is hard to find clothes for. Yet you expect to find something in his size two days before the 25th?!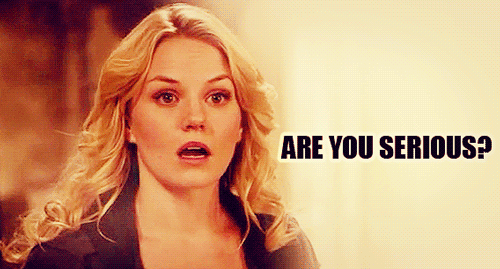 Speaking of work, early in the month we had a Pajama Day. A day on which I wore PJs. To work. It felt completely weird to leave the house in pajama pants instead of jeans, drive to work, and actually . . . work . . . dressed like that. Customers gave me odd looks until I explained the reason for my unprofessional attire (and, like a good employee, took the opportunity to talk up the PJ sales).
We babysat my cousin's four children, ages 3-9 one evening. I adore those kids.
A stunningly beautiful piano/violin duet visited my church and played along during praise and worship, then performed a few carols on their own. Swoon.
I spent an evening with my mom, littlest sister, and aunt browsing a cutesy little shop in town, then having chai white hot chocolates together.
Christmas festivities sprinkled the entire month in good cheer, from decorating the tree, to two family gatherings (with another yet to come), to shopping for my parents' stocking stuffers, wrapping gifts, listening to Christmas music, etc. I worked Christmas Eve, which meant that I got the following four days off! Hallelujah! It was so good to have a little break. To spend time with my family, no interruptions or calls or places to be. My homebody, hobbit-y side rejoiced.
As per request, I have a few pictures of our traditional Lego building on Boxing Day!

I realized later that we don't look particularly happy here.
Forgive us. We're all concentrating.

my "Battle of the Five Armies" set
(an eagle and Bard and Legolas and Azog and awesomeness!)

my "Attack on Lake-town" set
(yay Tauriel! and Bain!)
You know those minifigure series that come in individual packages, and you never know which one is inside? We've been finding those little packages tucked into our usual Christmas presents the past few years, hidden in sweater pockets, DVD cases, socks, etc. Below are some of my favorites this Christmas.

from left to right: a king, a fire wizard, a phantom thing, a stone
gargoyle, and a banshee
Since my dad was not featured in the first Lego picture (he was my photographer), here's what he built last year. He hasn't started this year's set just yet . . . it's rather large, and from the Technic series (meaning it's complicated and intricate and not quite my cup of tea). He'll build it later on, when he can have the whole kitchen table to himself. Anyway. As I said: last year's epic build . . .

Metalbeard's ship
December's movies
Last month I only watched one; this month I saw four (plus TV episodes).
Maleficent (rewatch):
I loooove this one! It had been a really long time since I'd first seen it, so watching it for the second time 'twas fun. I hold a deep dislike for Stefan, and a deep fondness for Diaval.
Rise of the Guardians (rewatch):
Again, I hadn't seen it in quite a while. Rewatching it reminded me why I love it so much. The characters are awesome, and the film itself helped put me in the Christmas spirit this year.
The Song:
Starring Alan Powell of the band Anthem Lights! I watched this just with my parents, as it's not a family-friendly flick. (I would recommend checking reviews like the one on Plugged In before watching.) The story is a modern day retelling of King Solomon, so as you can probably imagine, it's not pleasant. The main character, Jed King (Powell), is not a likable man for much of the story. Perhaps that's why I didn't enjoy it quite as much as expected? As a cautionary tale, it's great. But if you're wanting a character to love and root for, side with his wife.
Ant-Man:
I didn't know what to expect going into it, but it was definitely a worthy addition to the Marvel library! The humor was great, the visual effects of Ant-Man's shrinking were awesome, and the pacing was different from your typical superhero movie. I really enjoyed it.
Minions:
While it offered some funny moments, this movie ultimately fell flat. Despicable Me (1 and 2) were much better.
7 episodes of Once Upon a Time, season 2:
Guess what entered the house on Christmas day? Once Upon a Time seasons 2-4! So of course my sisters and I dove right into it. You need only know this: Hook is awesome. Mulan is awesome. Everyone is awesome. And I have already flailed and shrieked and analyzed the storylines more than my sisters think is necessary.
December's books
You've already seen the list in my
Books of 2015
post, but here are some brief thoughts.
The Choosing - Rachelle Dekker
I tried not to compare her to her dad, Ted Dekker, but I needn't have worried. This gal can hold her own in the realm of storytelling. The intensity and deep nature of her themes are like a feminine slant of her father's, yet the dystopian flavor is very much her own. Carrington is a relatable main character, and Remko--a CityWatch guard with an endearing stutter--is just AMAZING. Can't forget about Aaron. He was one of the best Jesus figures I've read about.
Rachelle used a lot of sensory 'showing' phrases (she saw, she heard, she felt, etc.), which rubbed me the wrong way a little bit. But the characters were special enough that I really enjoyed this book, and I'm looking forward to the rest of the series!
A.D. 30 - Ted Dekker
One Dekker book after another! This one took me a while to get through, which is little fault of the book itself. I was simply busy at the time. It is a meatier, somewhat slower, read; involving political subplots and historical depth. The story follows Maviah, a Bedu woman born into the most dishonorable circumstances, as she sets out to save her people . . . and meets Yeshua along the way. Some powerful scenes in this novel, that's for sure.
Angels Walking - Karen Kingsbury
So I'm
technically
not quite done yet, and probably won't be before midnight either. (Nevertheless, I'm cheating by counting it a December 2015 read.) Anyway, it fulfills all the usual Kingsbury requirements: touching messages, heartwarming character arcs, and an easy, faith-filled, feel-good aspect. The story involves a supernatural element--angels are sent to earth to aid the characters. It's not 100% accurate in that regard (but then, how should I know?), but the human side of the drama gets a lot more page-time and is definitely engaging.
Life Is ___ - Judah Smith
Again, I'm a chapter away from finishing, but this one I plan to complete tonight. Judah Smith has such a great voice. Humorous, simple, engaging. It's like reading a book-length blog post, or chatting in the living room over coffee. The book is divided into four parts. Life is: to be loved and to love; to trust God in every moment; to be at peace with God and yourself; and to enjoy God. I found those reminders to be rather timely.
December's writing
Due to the social nature of the Christmas season, I didn't accomplish much in the writing department. Most of what I did do was in the first half of the month, too, so I feel like I've done very little writing lately. (January, I have high hopes for you!)
Read over The Brightest Thread one last time, and sent it off to the judges on December 7th! Now we wait . . .
Read over and edited five chapters of book 1. I was able to cross off one or two things on my editing list. And a discussion with my brother relieved my mind over a really Big Thing further down that list, leaving me feeling a lot better about the whole matter.
Spontaneously decided to line edit for a friend whose story I was beta reading. I thought I was crazy to even volunteer during such a busy month, but it actually didn't take long at all, and I had so much fun doing it!
Well, that was December! It was an overflowing sort of month, as one day spilled into the next, and as life plunged headlong toward Christmas . . . and then kind of sat back, sighed happily, and continued on as normal.
As for 2015 in general?
I went from unemployed to working a temporary job at a jewelry store for a month, to unemployed again (oh, the dreaded job hunt), to working part-time at a clothing retailer. I've been there eight months now, two and a half of which were full-time. I started out coming home exhausted after each shift, tired of people in general. Since then, my capacity has grown so much, and talking to strangers on a regular basis is becoming much more natural.
I cleaned up a number of editing issues in book 1, including a stylistic edit. I engaged in 'masterminding' for the series' storyworld and fleshed out a number of previously vague elements. I started this blog and discovered how much I love it. I read over the horrid old draft of book 2 and laughed at my younger self, then proceeded to outline the new and improved book 2. Progress on this series halted when the Five Magic Spindles contest was announced. This led to the writing of
The Brightest Thread
. . . and the subsequent squishing down of a 30,000 word novella into a 20,000 word novella. I assisted my brother in editing his entry, edited book 1 some more, and then concluded my year of writing with the aforementioned line edit for a friend.
Far more important than the writing and the working, though, are the signs of growth I've seen in myself. Painful growth, but important. And all of it is still very much a work in progress. I feel as if I've made few forward strides--but at least the truth is working roots into my heart. Truth about my identity, and how it's not linked to my performance. Truth about God's faithfulness. Truth about the unpraised glory of the little moments of life and the importance of sandpaper days.
The tension between my dreams and my reality has perhaps never been stronger. But this season of life is a training ground. A chapter of preparation for, I believe, great things. 2016, no matter what you hold, I'm deciding that you're going to be the best year yet.
Now that I've blabbed on about myself, tell me something about your year!