Hey friends, it's been a while! My blogging schedule laughed at me and took a plane to Antarctica, I think. What with the fantastic Silmaril Awards taking place, I haven't written a "normal" post since July. And since I missed the August edition of S&S, we've got a double feature today!
Life Subplots
August:
Relaxing
Editing The Brightest Thread
Preparing for college year 2
Picking apples
Enjoying fresh corn on the cob
College started on the last week of the month
September:
The Silmaril Awards 2018 was a smashing success
Nature had the nerve to snow on the very first day of autumn (thank goodness it didn't stick around)
I got a cold
Other than that, my days revolved around school. Because I switched campuses, I now spend 2-3 hours driving back and forth every day.
There's been a ton of homework and group work. No solitary Batman gig for me. But that's okay. I'm learning all sorts of cool things about business and marketing.
My biggest school project involves building a business with my team--coming up with an idea, validating it with input from real businesspeople, completing a feasibility study . . . and there's lots more to come. So if things are a little quiet here at Adventure Awaits, you know why.
Screen Storylines
August
Avatar: The Last Airbender Season 1 (two episodes)
It's been so long, I honestly don't remember what exactly I saw. It was probably fun, though!
Once Upon a Time Season 6 (two episodes)
Some good bits . . . but also a lot that fell flat. The new villainess (SPOILER:
The Black Fairy
) just isn't
scary.
She's hyped up as this dark, twisted being who's behind all sorts of other darkness, but when you meet her . . . eh. I didn't even flinch. Kind of disappointing.
Stay Here (two episodes)
This is a Netflix show about people who renovate short-term rentals like cottages and B&Bs, and also totally transform the owners' marketing strategies. I had to watch one episode for a school assignment, but enjoyed it enough to watch two!
The Lone Ranger
I've been meaning to see this one ever since it came out. With a generous helping of embellishment and comedy, this wild west story was a lot of fun from start to finish. Johnny Depp is hilarious as Tonto. (And come on, that soundtrack is glorious.)
Now You See Me
While
not
kid-friendly, this was surprisingly engaging! The cast was spot-on, the magic tricks were fascinating, the plot kept me guessing, and I didn't see that twist coming. Definitely need to see the sequel.
Infinity War (rewatch)
You all know how I feel about this one. *proceeds to curl into a ball and sob in a corner*
September
Once Upon a Time Season 4 (just one episode)
Boy, my siblings and I are rewatching OUAT very s l o w l y. We started the season a couple months ago, and we're only on episode four. But Hook is as awesome as ever, and I'd forgotten how much I like Will (as stupid as he is sometimes).
The Fellowship of the Ring (rewatch)
A friend and I needed a fantasy fix, so we started watching LotR. We were both exhausted though, so we only made it through the first half.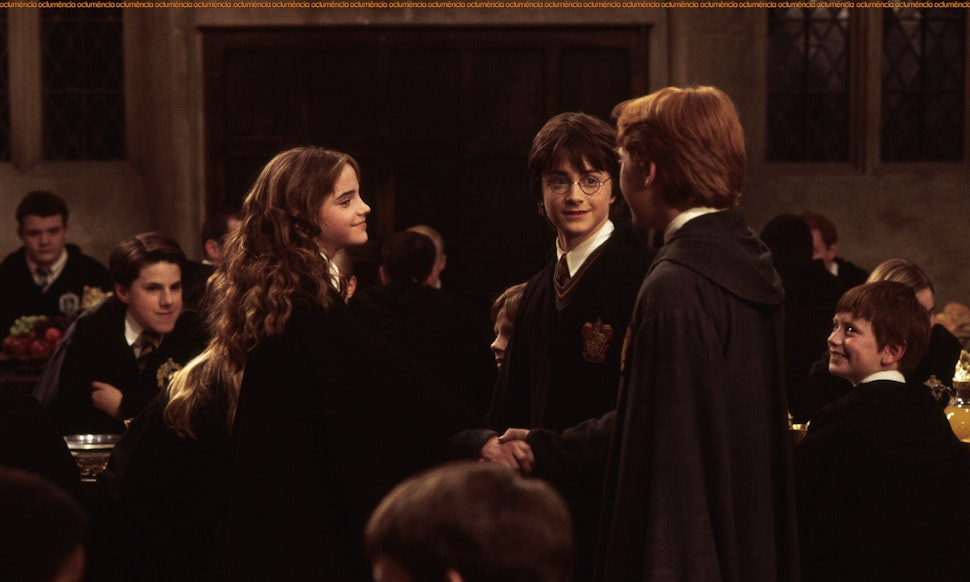 AREN'T THEY CUTE?
Harry Potter and the Chamber of Secrets
The wizarding world is so much fun! Already Harry, Ron, and Hermione look and act a bit older than in the first movie, and I loved watching their shenanigans. Aragog was genuinely creepy. *shudders*
Page Subplots
There's surprisingly quite a few books to talk about, so let's do these reviews blitzkrieg style!*
*lightning war . . . short and to the point? I dunno, does that make sense?
August
Embers // Ronie Kendig
Loved the concept! A fire-wielding princess trades places with her crippled brother, and he must go on a quest to save her from his own paralyzed fate. Prince Haegan was a well-rounded protagonist whom I quite liked. Definitely some
Avatar: The Last Airbender
vibes with the fire abilities too. The only snags? The book took a little while to get going, slowed down by lots of points of view. Still, things were being set up for some epicness!
4 stars.
(See my full review on Goodreads for more details.)
The Bones of Makaidos // Bryan Davis
One of my absolute favorite Bryan Davis books ever! Lots of tension as the full cast of characters gathers for war and so many people get hurt. Beautiful themes of sacrificial love are woven throughout. All the plot threads are brought to a graceful, stirring finale.
5 stars!
Fairest Son // H.S.J. Williams
I reviewed this lovely little Snow White novella in August!
5 stars!
Quiet // Susan Cain
A fascinating (nonfiction) book on the power of introverts in a world that can't stop talking. I appreciated that the author didn't really do any extrovert-bashing in the process of affirming introverts' strengths. I now feel a bit more aware of why I think the way I do, why busy social settings tire me out, how I can create space for myself to recharge, and how I can bring quiet strength into any situation.
4 stars.
Hacker // Ted Dekker
While it may not be my top favorite Dekker novel ever, it was still a great ride. I've found that the Outlaw series reads more like allegories or extended metaphors than anything else.
Hacker
took a surprising look at the reality of the unseen world. Hacking the human conscience was a nifty way to go about it.
4 stars.
September
The Story of With // Allen Arnold
This unique book is part allegorical fiction, part inspiring nonfiction--and its message is life-changing.
I had the pleasure of meeting the author at Realm Makers
and attending his classes on the very topic written about in his book. (Scroll to the end of the linked post to see how amazing that was!) There were a few typos I wish had been cleaned up, but this is still a book I'll want to reread in the future. And I actually--gasp--attacked it with a pencil and underlined things!
5 stars!
All seven Chronicles of Narnia audio dramas // C.S. Lewis
On my long commutes, I took to listening to Focus on the Family's radio theater version of this beloved series! Bless my heart, it was so, so good to return to Narnia. I found tears coming to my eyes multiple times as I followed the characters on their wild adventures, encountering Aslan in the most unexpected places.
5 stars for all of them!
Song of the Ovulum // Bryan Davis
This tale picks up fifteen years after
The Bones of Makaidos
, with a new generation of characters. The world is now fraught with danger for dragonkind. I really enjoyed rereading Matt and Lauren's adventure, and I love how strong their sibling bond becomes over such a short span of time. Joren and Selah's storyline, too, was really good. "What color is mercy?" is a question that haunts both Joren and the reader, and it is answered beautifully by the end.
5 stars!
Written Storylines
August
I surpassed my editing goals for the month by working through
The Brightest Thread chapters 6-11
. I'm
still
not 100% happy with the beginning (#recoveringperfectionist) but I have ideas for how to strengthen it later. The important thing is that I made forward progress.
September
Nothing. Zilch. Nada.
I've relinquished my writing goals during college, so I suppose you could say I accomplished everything I set out to write in September--which was nothing! Yay me! That has actually been one of the more difficult things about school, but I'm consoling myself with the truth that I'm living life right now, and that will mean more life to pour into my stories later.
Thanks for sticking around, fellow questers! I hope to get back to a biweekly posting schedule as promised, but in case all goes silent here, don't panic--probably just doing battle with the Beast of Homework. I still love you guys, and I'm positively brimming with ideas for how to shake things up around here next spring. In the meantime, tell me how your autumn is going. Happy October!