I'm always amazed at the huge spectrum of events and emotions that one month can hold.
Gratitude & Contentment
Celebrating Thanksgiving with family a couple times over

Stuffing made with mandarin oranges and cranberries (the best in the world)

Yummy pie

Remembering that I don't have to feel thankful to be thankful
Stress vs. Peace
Lots of homework, which is always an ebb and flow

Working on several group projects

Surviving midterm exams (which was actually more relaxing than a regular week of school, oddly enough--I booked time off work, so besides sitting for a 1-2 hour test each day, I had the rest of my time to study and do whatever the ham and eggs I wanted) (that felt soooo good) (and I actually did pretty well on the exams, yay)
Sorrow & Hope
Attending the funeral of a dear mentor's wife. She passed away too young; her love story with her husband was too sweet and strong to be cut short . . . and yet we celebrated her life, singing "Amazing Grace" and "Beautiful Things" with tears and smiles both.

In times like these--when we wish the tale had taken a different turn and don't understand why it didn't--we cannot give up what we know for what we don't know.
Joy & Camaraderie
A simple coffee date with a close friend

An evening out with my church's young adult group
The contrasts aren't always this stark, but this October brought with it something new every week, it seemed. Mostly good things, some growing opportunities, and one difficult event. I'm thankful once again that no matter how things change and no matter what life throws our way, God is unchangeable.
Storylines on the Screen
Yes, I watched more of
The Flash season 3
and rewatched more of
Once Upon a Time season 3.
I sound like a broken record by now, I'm sure. Moving on!
The Lego Ninjago Movie
The first Lego Movie is still my favorite, but I did like the Ninjago one more than The Lego Batman Movie! (And I'm wondering how many times they can put "Lego" and "Movie" into their titles before people start mixing them up.)
Anyway, it was a lighthearted flick with a generous dose of humor and quotable quotes. We went to the local theater to watch it, and I splurged on popcorn because I never do that--and I figured, if I was putting homework aside to go to the movies, I might as well
really go to the movies.
Also there was a cat. A real, live-action cat in a world of animated Lego people. Pretty great. And Jay's comments are still my favorite. "This is my new least favorite place."
Spider-Man Homecoming
It came out on DVD recently, so of course I had to rewatch it! And it was just as awesome as the first time, even if I saw it on a much smaller screen.
The Scorch Trials
Another rewatch! My sisters have read/are reading
The Maze Runner
books, so they had great fun pointing out all the things the moviemakers got wrong. (What else is new, right?) That ending still frustrates me like crazy! I'm pretty sure
The Death Cure
is coming out in the near-ish future, so it's good I refreshed my memory on the plot.
The Giver
I read the book a while back, but this was my first time seeing the movie. It wasn't
quite
as good as I expected--a bit of a step down from other dystopian films like
The Hunger Games
or
Divergent
. And Fiona's character annoyed me. But it was still neat to see the book in visual form, and I found the ending of the movie more satisfying than the book!
Subplots on the Page
Beyond the Gateway and Reaper Reborn by Bryan Davis
I reviewed both of these amazing books last week! If you missed it, check it out
HERE
. Bryan Davis also reposted my reviews on his own blog
HERE
.
Sadly, I didn't finish any other books besides those two this month.
Storylines of My Own Creation
Is it just me, or have I been pretty quiet about my writing world lately? Maybe it's because I still don't know what I'm doing with my work-in-progress. Heh.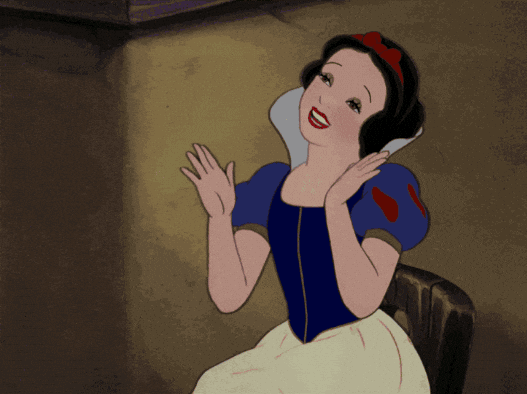 But during the month of October, I wrote 12,000 words in my Snow White novella (for the Five Poisoned Apples contest)*, which means
I finished the first draft!
I wasn't sure if I'd manage to meet that goal before November hit, but midterm week gave me the time to write 8k of those words. So grateful for that!
*The story still doesn't have a title. I think I might call it "Epically Confused and Possibly Schizophrenic Snow White Retelling" and leave it at that, because I changed things halfway through and didn't stop to edit the beginning. xD
And you know what else? ECaPSSWR (that's Epically Confused and Possibly Schizophrenic Snow White Retelling abbreviated in case you missed the footnote, pal) clocked in at 19,906 words. I FINALLY LEARNED MY LESSON. I FINISHED IT UNDER THE MAXIMUM WORDCOUNT FOR THE FIRST TIME IN THE HISTORY OF MY LIFE.
Take a look at these first drafts, all written for the Rooglewood contests, which require entries to be 5,000-20,000 words long:
The Glass Girl (Cinderella) - 21,689 words
Blood Rose (Beauty and the Beast) - 21,224 words
The Brightest Thread (Sleeping Beauty) - 29,933 words
Untitled (Snow White) - 19,906 words
I. Am. So. Pleased. Because honestly, if I ended up with a 30k first draft like TBT, I'm not sure I'd be able to wrangle it into shape before the December 31st deadline. Not with college going on. Buuuut I know I have different problems with ECaPSSWR. Things like that schizophrenic plot I mentioned, a whiny protagonist I didn't even like half the time, forgetting to add an important fairy tale element to the ending, and overall choppiness.
But that's what editing is for, isn't it?
In the meantime, I also received even more feedback from beta readers of The Brightest Thread (talking about the current novel right now, not the old novella). Guys, I have some of the best betas EVER with this project. I've been so blessed and encouraged by their praise, and challenged and motivated by their critiques. I'm already eager to start implementing their feedback sometime in the New Year! (Which is two months away . . . excuse me, but who gave 2017 permission access to the HyperSpeed 3000 button?!)
Going forward, I plan to edit ECaP . . . you know what, that's too long to type and I'm getting lazy. Snow White. I plan to edit Snow White this month and submit it so that December is free of writing deadlines. November is a great month to push myself, because I'm surrounded by epic NaNoWriMo participants who are surviving on coffee and wordsprints alone, and their insanity creative energy is catching!
Oh, and one more thing! This month, I have been bombarded by SO MANY IDEAS for things I cannot yet disclose. I think business school is actually helping, you guys. Somehow in the quagmire of income statements and supply/demand graphs and platitudes about marketing, another side of my brain is waking up. And it wants out.
basically me
Wait, no, that sounds terribly gory. The ideas in that part of my brain want out! Sheesh, Tracey.
Everything's in that fragile bubble state of newness, so I doubt I'll have time to develop those ideas until December or January . . . but I'm hoping that I can start creating these secret projects and unveiling them to you all sooner rather than later! This is going to be fun, trust me.
So that's October in a not-so-small nutshell. How was your month? Are you doing NaNo? (I'm jealous if you are!) Are you entering Five Poisoned Apples? And if you're the one who gave this year a HyperSpeed 3000 button, confess now, or I'll send my army of time dragons to your doorstep.