Time to make a dent in my pile of accumulated tags! Way back in spring, fellow bookdragon Christine Smith tagged me for
the Writer's Life Tag
. It sounded like fun, since who among the writing community doesn't like chatting about each other's methods and habits? Yet despite my enthusiasm, I somehow forgot about it, and went on my merry way for half a year. #oops
But here I am, digging it out at last! Pull up a chair, honorable questers, grab a cup of tea (or coffee, or juice, or Viking-worthy ale if that's your thing), and let's talk.
Write-fuel: What do you eat/drink while writing?
I'm don't usually munch and write at the same time, because crumbs in my keyboard = blegh. But I often have water nearby, or sometimes tea. My go-to flavor is vanilla chai. If I'm really in the zone, I sometimes forget to drink, though.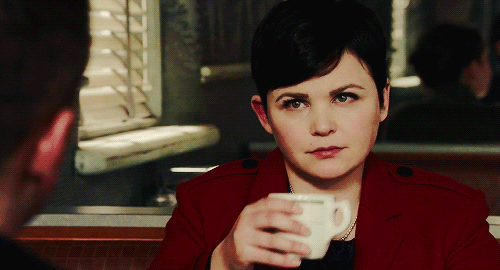 Write-sounds: What do you listen to while writing?
Recently, I haven't been listening to anything besides whatever background noise is going on. It's been a while since I was holed up in my room in front of my laptop--these days I write wherever my family is (usually I'm curled up on the couch or parked at the dining room table) or during breaks in college. But when I do listen to music, it's movie soundtracks or instrumental albums. Some favorites are the Narnia soundtracks, the Divergent soundtrack, Epic Music I and Epic Music II by indie composer Jonathan Maiocco, and music by Two Steps from Hell.
Write-vice: What's your most debilitating distraction?
Emails, blogging, Goodreads . . . let's just say the internet in general! There are always little things to check or take care of instead of writing those words, and they can either break my momentum or keep me from starting to write at all.
Write-horror: What's the worst thing that's ever happened to you while writing?
I know plenty of writers have horror stories about losing their work and whatnot, but that's only happened to me once, and it was only a page or two. So I'd have to say the worst thing would be the times in high school when I got so wrapped up in my story that I lost track of time and neglected to put supper in the oven or change a load of laundry. My family has had to change supper plans at least a few times on account of me!
Write-joy: What's the best thing that's ever happened to you while writing, or how do you celebrate small victories?
Every time I get caught up in a story, in a stream of words and images and emotions--when I'm so focused, the outside world barely exists--it's euphoria. I will slog through pages of uninspired words for a moment like that.
It's also very encouraging to receive feedback from beta readers or blog commenters, people who have read something I've written and care enough to share their reactions. It's the best feeling to know that they've been made to think, to feel, to see things in a new light, or to draw closer to Jesus . . . through a story I penned. It blows my mind every time, and I have Him to thank.
Write-crew: Who do you communicate with or not communicate with while writing?
When I'm actually, physically writing . . . I speak to no one, if I can help it. Human beings are distracting. But outside of writing sessions, I talk with a number of friends online and "in real life" (I don't like that term because it implies that my online friends aren't real as well, but I'm too lazy at the moment to come up with a better name for it).
"In real life," my closest friends aren't even writers, but they love me enough that they're fascinated by my authorial rambles and enthusiastically support these dreams of mine. I'm also blessed with a few friends who do write, and they're fun to bounce ideas around with.
Online, my main writing buddies are most often these lovely gals:
Christine Smith
,
Deborah O'Carroll
, and
Mary Horton
. Not to mention my broader network of bloggers and commenters who are always up for a writing-related chat!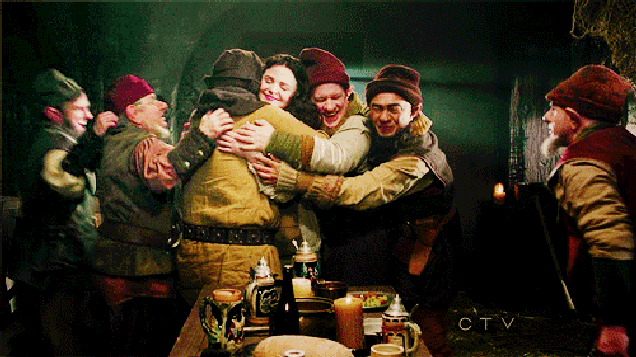 Write-secret: What's your writing secret to success or hidden flaw?
Let's talk about both, because while I certainly don't possess the key to conquering the writing universe, I have learned a few things along my journey thus far. And contrary to the brave face I may wear online, I am flawed. (I try to be genuine, but it's easy to highlight the good stuff and filter out the bad.)
Secret to success: keep at it. Yes, there are times to drop a manuscript entirely or take a break from it, but I see so many young writers flitting from one story to another with the attention-span of a butterfly. They're missing out on what can be learned from actually finishing a story, typing The End, bringing character arcs to completion, and tying up a plot. And if you never reach the end, you'll never edit. If there are things to be learned from completing a book, then there's ten times more to be gleaned from navigating the editing process!
Hidden flaw(s): I'm a relatively slow writer (though I'm not sure if that's 100% true or if I would actually be faster than I think if I could devote full-time hours to writing). I often find research to be a drag and may procrastinate in getting to it. I struggle with self-doubt--sometimes while pushing through a messy first draft, and sometimes while staring at the fifth-and-still-vastly-imperfect draft and hoping that if I stare hard enough, it will fix itself. I'm still finding the balance between beautiful prose/immersive description and action/dynamic plot. Perfectionism gets in my way. But I'm working on all these things, slowly but surely!
Write-spiration: What always makes you productive?
Goals, just like Christine said for herself. A plan of action, self-imposed deadlines, the satisfaction of seeing progress being made. I'm always motivating myself, not necessarily with rewards, because the accomplishment is often enough for my task-driven personality. If I don't set goals for myself, I don't get anywhere and have little drive to keep writing when it gets tough.
Write-peeve: What's one thing writers do (or you do) that's annoying?
I am as guilty of this as anyone else out there: talking about writing more than actually writing. Whether it's reading yet another blog post on the craft, or emailing a writing buddy, or coming up with a blog post about writerly issues--those are all good, helpful things, but they can take over the place of real writing. And the best way to become a better writer is to simply write.
There's a place for talking, but if that's all you do...
And now I tag . . .
And you, should you so desire! If you do the tag, leave me the link in the comments! Happy writing to you all, and especially those of you participating in NaNoWriMo.