Good evening, fellow dragons, wyverns, griffins, and other mythical flying beasts!* I seem to have fallen into the bad habit of waiting until the final hours of the day to put up my weekly post. Really need to start writing these sooner.
*Not only are you questers, readers, friends, bloglings, etc., you are now also a motley crew of legendary creatures? I don't even know. I just need something to call you. Dragon will do.
Anyway, on a day like today, a tag is the perfect rescue. Thanks to Deborah O'Carroll for passing this one along from her book blog,
The Page Dreamer!
(Pssst, go check it out! Her reviews always have this amazing way of making you want to read a book, and yet they don't spoil it.)
The Rules
Use the banner.
Answer the questions.
Use lots of book covers.
Tag your bookish friends!
(I was going to provide links to Goodreads, but ran out of time. Sorry!)
Jonathan Strange & Mr Norrell by Susanna Clarke. It's a 1,006 page beast, but a very entertaining beast at that. I honestly didn't expect to enjoy it as much as I am.

2) What's The Last Book You Finished?
Skeleton Key by Anthony Horowitz (book three in the Alex Rider series). It was a definite improvement over the first two.
3) Favorite Book You Read This Year?

Illusionarium, A Snicker of Magic, Cinder, Knightley Academy, Howl's Moving Castle, Jonathan Strange & Mr Norrell. *deep breath* I can't pick just one!

4) What Genre Have You Read Most This Year?
Without formally counting? Probably fantasy. (Did you even have to ask?)

5) What Genre Have You Read Least This Year?
Well, I won't list the genres I haven't read at all. Instead, I will tell you that I've read only one nonfiction, only two thrillers, and only two contemporaries. Also one sci-fi/fantasy crossover (aka Cinder) and one steampunk (aka Illusionarium).

6) What Genre Do You Want To Read More Of?
Steampunk!!! And always, always more fantasy.

7) How Many Books Have You Read This Year, And What's Your Goal?
Heh, funny you should ask. I've read a measly sixteen out of the fifty-two book goal I made for myself. I was hoping to match last year, but at this rate . . . Okay, the year's not over yet, so maybe I'll catch up! Maybe. Possibly. We'll see.

8) What's The Last Book You Bought?
One of the local bookstores is closing down (sadness), but the one good thing about that is discounts. I walked out of there with four books the other day:
Moonblood and Dragonwitch by Anne Elisabeth Stengl (now only Golden Daughter and the two novellas are missing from my collection)
Prophet by R.J. Larson

9) What Book Are You Saving Up To Buy Next?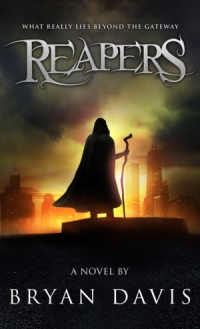 There are several Bryan Davis books I don't yet own, namely Reapers and Beyond the Gateway, along with the Tales of Starlight series.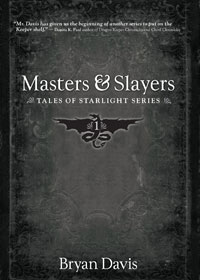 Other than that, I don't know. There's a few gaps to fill in other series I'm collecting. Oh! Can't forget A Branch of Silver, a Branch of Gold by Anne Elisabeth Stengl!

10) How Many Books Did You Check Out Last Library Visit?
Five, I think? It was--gasp!--back in March/April, and since then I've been reading books I have in the house already. But I'm missing the library, so I'll have to make a trip again soon.

11) What's A Book You Can't Wait To Read?
ALL OF THEM. Well. Not true. I can't wait to read Scarlet, The Dream Thieves, and The Shadow Lamp. Just to name three. Because you know how I can't keep my answers to just one book.

12) What's A Series You'd Recommend to Everyone?
Oh, toughie. The Chronicles of Narnia definitely. Classic, superb storytelling, and that profound quality that makes it enjoyable to both children and adults. Also Bryan Davis's three connected series: Dragons in Our Midst, Oracles of Fire, and Children of the Bard. Because everyone could use more dragons in their lives! And more importantly, the depth with which Bryan Davis pens his tales builds one's faith.

13) Who's An Author You're Hoping Writes More?
All of my favorites ever. Oh, you wanted specifics? How many can I mention? All of them? No? Okay, some of them. Anne Elisabeth Stengl, to begin with. She just released ABOSABOG (doesn't that look hilarious in acronym form? The first time I read it, I was like, "Who on earth is Abosabog? Sounds like a monster."), but I'm itching for another Tales of Goldstone Wood installment. And Heather Dixon needs to write more. So does Sharon Cameron (right, Mary?!). I could keep going, but it also bears mentioning that numerous writer friends of mine NEED TO KEEP WRITING. And I would greatly enjoy it if they PUBLISHED those epic writings. Meaning I would screech and flail and cry happy tears and order five dozen copies of each book!

14) A Few Books Your Heart Adores?
Excuse me, what? A few?
A few.
You know what that word makes when you take off the F?
Ew.
How can I pick just a few books my heart adores? Nevertheless, I shall make a valiant attempt to answer this.
The Magician's Nephew by C.S. Lewis. By my recollection, the first portal fantasy (or really, first true high fantasy) I ever read. It's because of this book I have a fantasy addiction. Narnia's creation scene especially whispered deep into my soul, and I think I carry an echo of that wonder with me.
Starflower and Shadowhand by Anne Elisabeth Stengl. Yes, that's two from the same series (the whole of which is dear to my heart), but those two in particular struck a chord.
The Bones of Makaidos by Bryan Davis. That ending is the most perfect one I have ever, ever read. And it was, at the time (before he added another four books), the culmination of the adventures, joys, and heartbreaks of the characters packed into one giant book.
To Kill a Mockingbird by Harper Lee. Probably doesn't need explanation. It made me think, laugh, and inwardly cry.
The Ale Boy's Feast by Jeffrey Overstreet. It came into my life just when I needed it, and was part of what got me through a difficult time.
And . . . I'd better stop now before I list a hundred books.

15) What Series's Coming Conclusion Makes You Sad?
I don't know when Tales of Goldstone Wood will end, but that will be a very sad day indeed. I don't even want to think about it. #denial

16) What Books Are On Your Wish-List?
See question #9. Plus all of these . . .
Lord of the Rings (no, I don't actually own them yet) by JRR Tolkien
Mockingjay by Suzanne Collins
Books 2-5 in the Bright Empires series by Stephen Lawhead
Maybe all the Lunar Chronicles by Marissa Meyer
Maybe the Raven Cycle by Maggie Stiefvater
Books 2 and 3 in The Solitary Tales by Travis Thrasher
Books 2-4 in the River of Time Series by Lisa T. Bergren
The Calling by Rachelle Dekker
Books 1 and 4 in the Auralia Thread by Jeffrey Overstreet
Books 8-10 in Ranger's Apprentice by John Flanagan
Golden Daughter by Anne Elisabeth Stengl
The entire Dreamhouse Kings series by Robert Liparulo
And that's not even all of them. When I find a series I love, I must collect them all. I must have them, own them, display them. Consequently I am running out of bookshelf space at an alarming rate.
Well, this has been great fun! Thanks again to Deborah for tagging me! And now I shall tag the following fellow bookdragons:
Sarah
/
Blue
/
Emily
/
Skye
/
Annie
/
Tori
/
Anna
/ and Savannah, whose blog is private. (Deborah has all the questions in a nice copy-and-pastable list included in her post.)
How about YOU? Any of the bajillion books here spark your interest? Any you've read before and loved? Which books does your heart adore?
P.S. The nominations are pouring in for the
2016 Silmarillion Awards!
We'd love for you to participate and make this event even more epic, so be sure to nominate and second all your favorite fantasy characters/items before July 1st.
(Which means June 30th is the last day the nominations will be open.)
I can hardly wait to see who will win in each category!
EDIT: It means

July 1st

is the last day the nominations will be open, actually.
Sorry I told you wrong.